I don't really like applying beetle juice to my eyes so I like natural products as much as possible. :-p

Which brings up the question, would beetles actually COUNT as a natural product? Probably, but there aren't any in this brand!! :-p

I like this brand and I think the prices are rather reasonable. For those who really like colours that "pop" and can pull off something very vivid there are some beautiful colours and they go on just as beautiful. Many eyeshadows fade a lot when applied. Because these are mineral the colour you see, is the colour you get.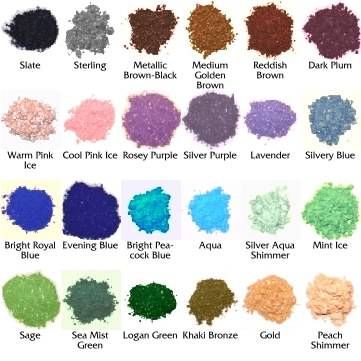 www.evansgarden.com/ eyecolors.html